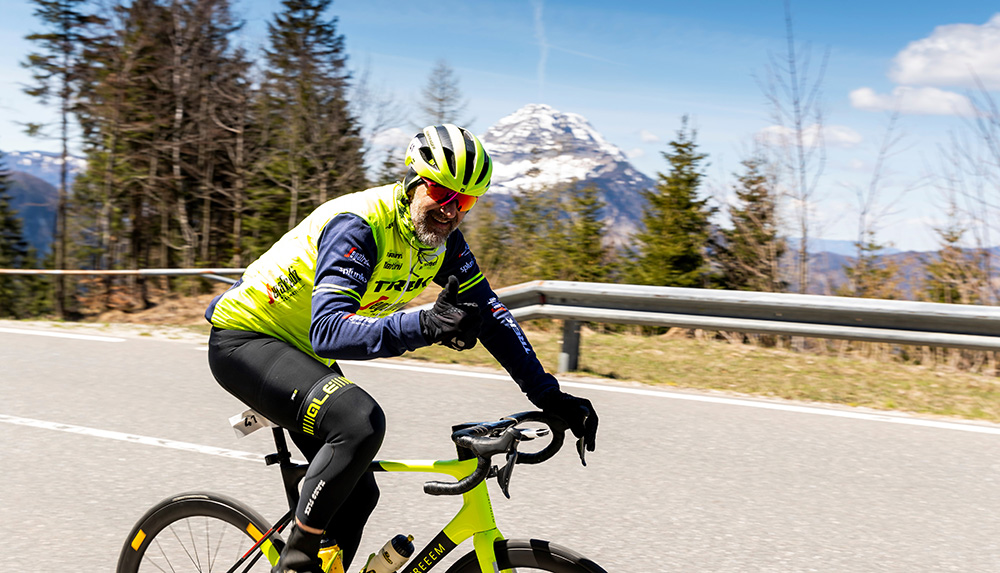 From Weitra to California
23. Februar 2022
On May 27/28, 2022, the fourth edition of the Race Around Lower Austria will take place starting in Weitra. 600 km with a total of 6,000 (breathtaking) meters of altitude await the participants once again, when it goes in max. 30 hours around Austria's largest province. The Austrian Ultra champions will also be sought in teams of 2. The organizers can also be very proud that the RAN is from this year a qualifying race for the Race Across America – probably the best known, toughest and most prestigious ultra distance race in the world.
In just four years, the bike race has become a fixture on the cycling calendar and has garnered international attention. Also for this year's edition a top-class starting field has announced itself again and also concerning the participant:inside number everything points to a new record. "We are proud that within only four years we have received such a great response from all sides. If someone had told us before the first edition that this would be the second time that the Austrian Cycling Federation would trust us to organize a championship and that a start in Weitra would be enough to buy a ticket for the Race Across America (RAAM), which starts in California and crosses the USA, we would have called him or her crazy," said Georg Franschitz and Christian Troll. Thus, whoever finishes within the 30 hours at the RAN as an individual starter:in has qualified for the RAAM (2022, 2023 or 2024).
After two editions under a comprehensive COVID prevention concept and under exclusion of the public, the two hope to be able to offer the finishers in Weitra so really an unforgettable finish in front of "full house" with many spectators:in. "How the situation will be in relation to Corona on the race weekend and whether or what conditions await us on the part of the authorities, we can unfortunately not say. But we will prepare for all possibilities in the best possible way and hope to be able to celebrate a great event", says the organizer duo. Even if the registration still runs to end of April ( discounted registration until end of February), a new record of participants is already emerging. Over 170 registrations (solo, 2-man and 3-man teams) for the large wheel adventure already arrived. Almost as many as were at the start last year.