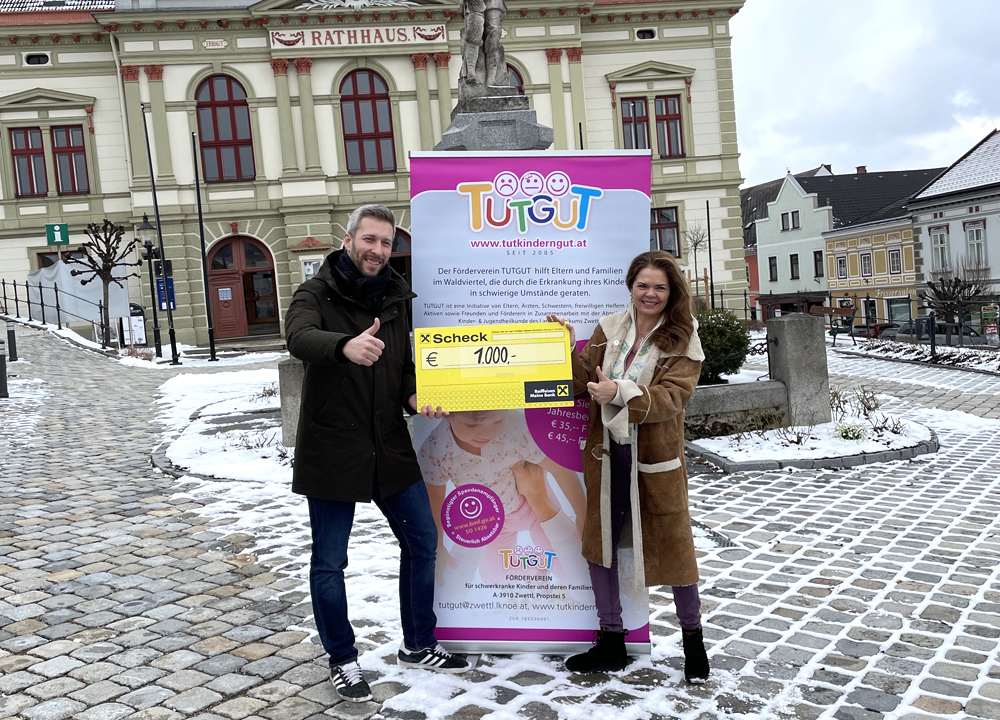 EUR 1.000,- for seriously ill children and their parents
March 25, 2021
As in the previous year, the association "Race Around Niederösterreich" (RAN) started the year with a fundraising campaign. Thanks to the many donations, EUR 1.000,- could be handed over to the association "TUT KINDERN GUT". The Austrian champion jersey, which the 6-time Race Across America winner Christoph Strasser won last year around Lower Austria, was raffled among all donors. RAN participant Gabi Schreiblehner was happy to receive the signed jersey.
With the donations to "TUT KINDERN GUT", seriously ill children and their families can once again be supported in the area Waldviertel. 100% of the donations will benefit the affected families! "The support association was founded 15 years ago. Fatally we had to do without 90% of the annual donation incomes in the previous year, due to the not possible fundraising events by the Corona pandemic. We would like to express our sincere thanks to the Race Around Lower Austria association and all donors for this wonderful fundraising campaign," says chairwoman Stephanie Fürstenberg, who heads the association with her team on a voluntary basis in close cooperation with Primar Dr. Zdenek Jaros from the Department of Pediatrics and Adolescent Medicine at the Waldviertel Zwettl Regional Hospital.
"We hope to be able to help some children and families with our fundraising campaign and thank everyone who followed our call for donations. Thanks also to Christoph Strasser, who has provided his hard-earned jersey for this purpose!" said the organizer duo Georg Franschitz and Christian Troll.
For the third edition of the Race Around Lower Austria on May 7th – 8th of May 2021, preparations are in full swing and a top-class field of participants has already registered. Strasser will again cycle from Weitra, the center of the Xundheitswelt, around Austria's largest province. The final decision on the implementation will be made in the next few weeks. Talks with the relevant authorities are proceeding positively.