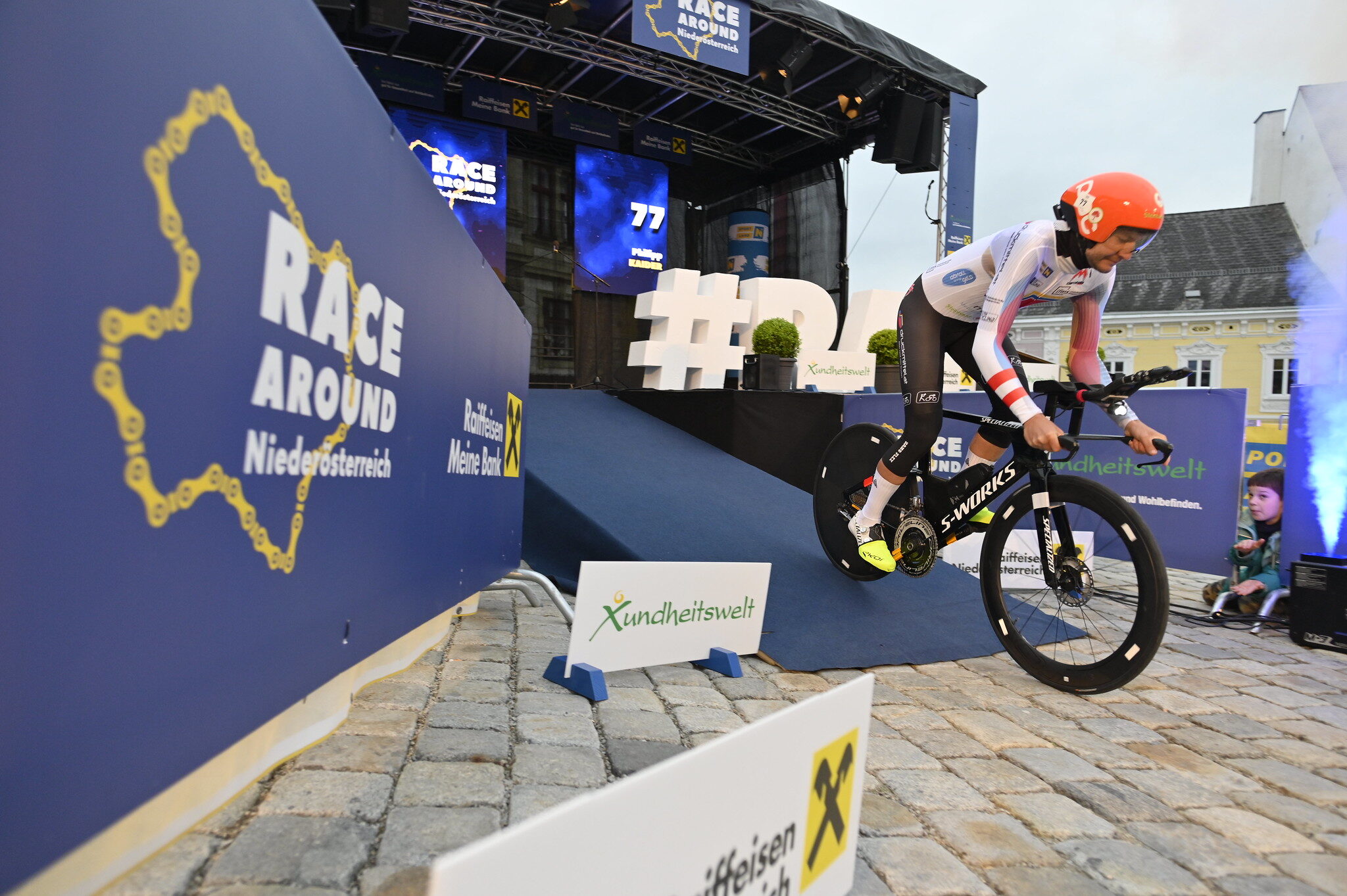 REGISTRATION OPENED FOR THE 6TH EDITION
(Weitra, September 05, 2023) – For the 6th time, the Race Around Niederösterreich on May 10th/11th, 2024, will challenge cyclists to conquer 600 kilometers with 6000 breathtaking meters of elevation gain, circling around Austria's largest federal state. In addition to the traditional categories of solo, 2-person, and 3-person teams, there's now a new opportunity to complete the route as a 2-person team unsupported, meaning without external assistance. The start and finish line for one of the world's largest events of its kind is once again in Weitra. Registration is already open.
Following the fantastic anniversary edition last May, preparations are in full swing for the 6th edition of this ultracycling race with both the start and finish in the northern Waldviertel region. "Even though there are still nearly 250 days until the event, it's important to start making many preparations for the next year now," said organizers Christian Troll and Georg Franschitz. After all, RAN should be a truly special adventure for participants. It's not always about records and best times. Together with the support team, it's crucial to plan the race in advance and develop a strategy: nutrition, navigation, clothing… many aspects that will be taken care of by the crew during the race itself. "Such races bond people together and are a team-building experience par excellence. We ourselves have experienced this, and even years later, some of us bring up funny anecdotes during our gatherings and bike rides," Troll added. While some want to push their personal limits, others look forward to indulging in as much chocolate as they want after all the training. Some even use RAN as an excuse for other things: "Participating makes it easier to justify the training camp in Mallorca!"
"Introducing "unsupported" for the first time
Staying on top off the trend, the upcoming edition will introduce an "unsupported" category for the first time. In this category, participants must complete the route without external assistance within a maximum of 29 hours. This challenge is undertaken in teams of 2, similar to the well-known mountain bike race "Cape Epic" in South Africa. "The allure of completing ultradistances without external assistance is growing. However, safety is a significant concern, and to provide the highest level of safety to our participants, we've decided to send unsupported participants onto the course as duos rather than solo," said course director Franschitz. A depot at roughly the halfway point of the route will provide the opportunity to store supplies, including food and clothing.
From cycling enthusiasts to world champions, record holders, and Olympic winners – they have all been part of this event and have written their own unique stories. In May 2024, another chapter will be added. 
© RAN/Neubauer